Some women begin to see results within the first few treatments, and others notice changes after 6 to 8 treatments.  It is important to continue with your program for the entire series.
One of the first things you will notice is that your clothes fit looser, your legs  and hips feel lighter, and you will experience an increased sense of well being. You will notice a definite improvement in skin condition, especially in "trouble" areas. This technique is not touted as a weight loss treatment, but you will see changes in the contour of your cellulite treated areas.
A healthy, balanced lifestyle including nutrition, hydration, exercise and Endermologie will give you desired results.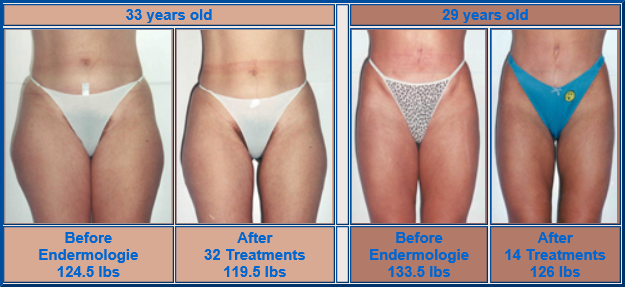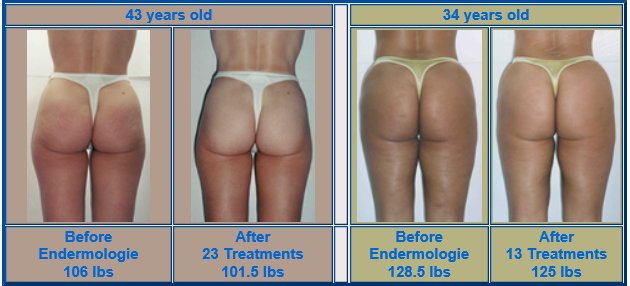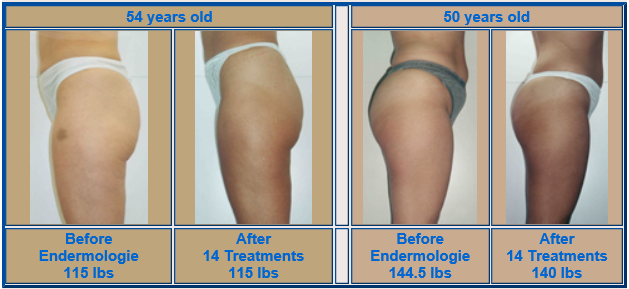 ---
"Stephanie can NEVER retire; I am in this for life."
~ Chris C.
---
"Stephanie is a miracle worker! She is enthusiastic
and inspiring and I look forward to every appointment."
~ Jennifer B.