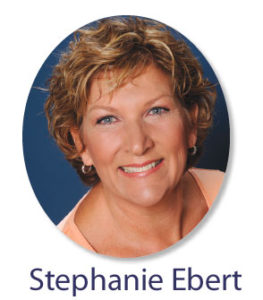 Stephanie Ebert, the self-titled Empress of Endermologie, has been a certified technician of Endermologie since 1998. She has an Occupational Therapy background with extensive time spent in
the rehabilitation of injuries. Stephanie has served over 1000 Endermologie clients, counting fitness competitors, and personal trainers in her practice. Her clients come from as far away as Greeley, Colorado Springs, mountain towns, and Ghana, West Africa.  She has served clients from 14 to 72 years young, both male and female.
Her background in scar management and surgical rehabilitation aids clients in shortened recovery times post surgery. Stephanie has been helping clients to look younger and fitter for many years. She is recommended by prominent Plastic Surgeons in the Denver Metro area, and was once featured on a Channel 4 news spot. She has a clinic in Cherry Creek, totally private, comfortable and with ample parking.
---
"Endermologie, like any other massage treatment is operator dependent. Stephanie Ebert is an endermologist par excellance."
~ Dr. Linda Huang
---
"You truly enhance the look for liposuction patients. The Doctors efforts in combination with Endermologie, results in a better outcome for the client."
~ Sarah M.
---
"Dimples are only cute when you smile!"
---
"This is an amazing, wonderful massage, with such a phenomenal by-product of younger looking legs and body."
~ Susan S.